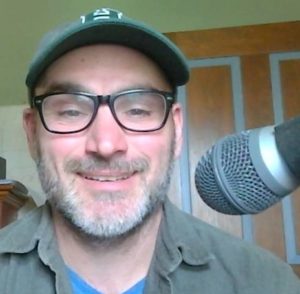 Pastured Poultry Talk started as an idea to fill a missing podcast market. Mike Badger and Grady Phelan (Cobb Creek Farm) teamed up to launch the show and grew a steady audience. Eventually, the full-time responsibilities of a new farm and slaughter facility required Grady to withdraw from the show. But Pastured Poultry Talk would not have started without the combined efforts of Mike and Grady.
Today, Mike continues to host the Pastured Poultry Talk podcast by bringing listeners interviews from entrepreneurs, farmers, and advocates. The podcast will serve as a platform to give pastured poultry farmers, businesses, and related associations a voice without getting them trapped in technology.
In November 2017, Pastured Poultry Talk added The Fighting Farmer podcast with Terrell Spence to the show lineup. The Fighting Farmer features personal experiences of a first generation pastured poultry farm and is produced by Mike Badger for Pastured Poultry Talk.
With the Fighting Farmer added to the lineup, Pastured Poultry Talk takes a step to being the podcast hub of the pastured poultry community.