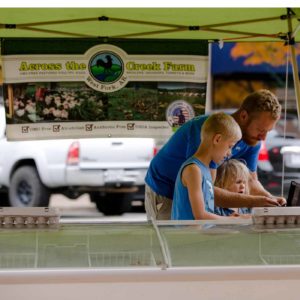 On The Fighting Farmer, Spence goes into mouth watering detail about what makes pasture-raised duck different and provides some helpful tips on cooking it up. Sorghum glazed duck and duck fat roasted potatoes, anyone?
The processing facility has been a hub of community, providing connections to growers, chefs, and neighbors. Just before the Thanksgiving holiday, the facility caught fire, but the damage is being repaired. No equipment lost.
Across the Creek Farm has been a center for making personal connections around the farm life for a long time now, especially around veterans. Listen in as Spence remembers friend Jacob George. Jacob's music is the intro and outro of the podcast.
Castrating pigs on the farm is just a way of life for some folk. Find out why we do it. In any livestock farm, there are always some issues that pop up. The conversation turns from castration to scrotal hernias and what that means for the herd.
Stay in touch:
Have a question for the podcast? Email Producer Mike.
Want to reach out to Spence? Try Facebook.
Subscribe to the show: iTunes | Google Play | Stitcher