It's a winter wrap-up at Across the Creek Farm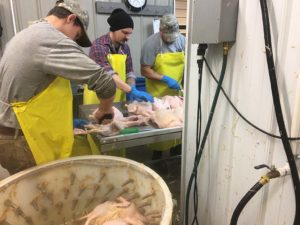 :
The meat duck and broiler production has finished for the winter season. We reflect on the profitability of the meat ducks on pasture.
It's time to think about replacing your laying flocks with ready to lay pullets in the spring. Contact Across the Creek Farm for details.
Propane heaters are more efficient brooder heating options for pastured poultry producers than electrical heat lamps.